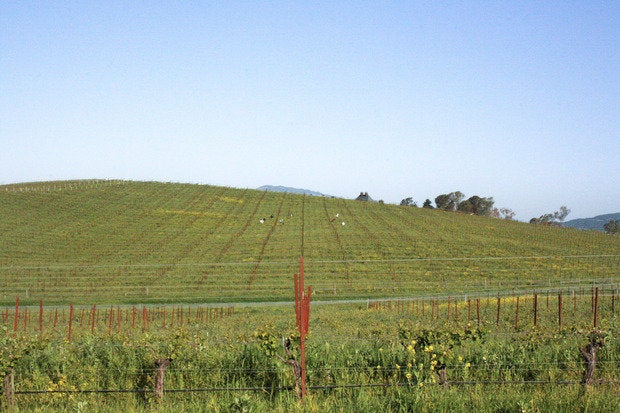 Editor's Note: PCWorld originally published this story in 2014. This year, 2021, marks the 25th anniversary of Charles O'Rear's iconic photo in 1996, which became the basis of the Windows XP desktop wallpaper. The vineyards are still there today.
It's not too far-fetched to believe that a billion people have viewed the "Bliss" image that defines the desktop view of Windows XP, the seminal OS that Microsoft is retiring Tuesday. But you'd barely notice the real-world "Bliss" scene if you stepped out of your car and gazed at it today.
Driving anywhere in California's wine country can be treacherous. Roads curve back and forth, well, drunkenly. Bicyclists are common, and the next bend could hide an entrance to one of Napa's finest wineries, a tour group jaywalking across the road, or even a couple on horseback, exploring the area.