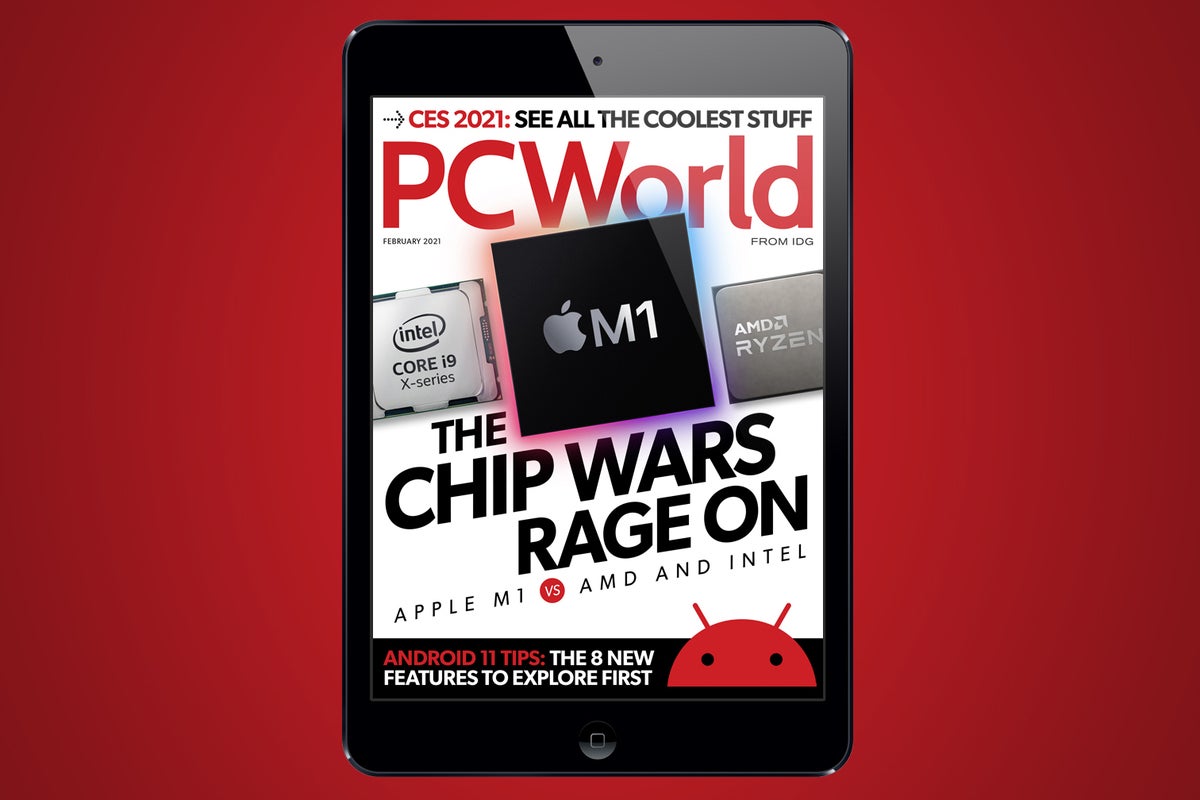 Stay on top of the latest tech with PCWorld's Digital Magazine. Available as single copies or as a monthly subscription, it highlights the best content from PCWorld.com—the most important news, the key product reviews, and the most useful features and how-to stories—in a curated Digital Magazine for Android and iOS, as well for the desktop and other tablet readers.
In the February issue
This issue, as the chip wars rage on, it's the Apple M1 vs. AMD and Intel. See how Apple's processor stacks up against the best PC processors. We have the coolest tech from CES 2021. Plus, the Nvidia Reflex tested, Lenovo IdeaPad Slim 7 review, and top Android 11 tips.