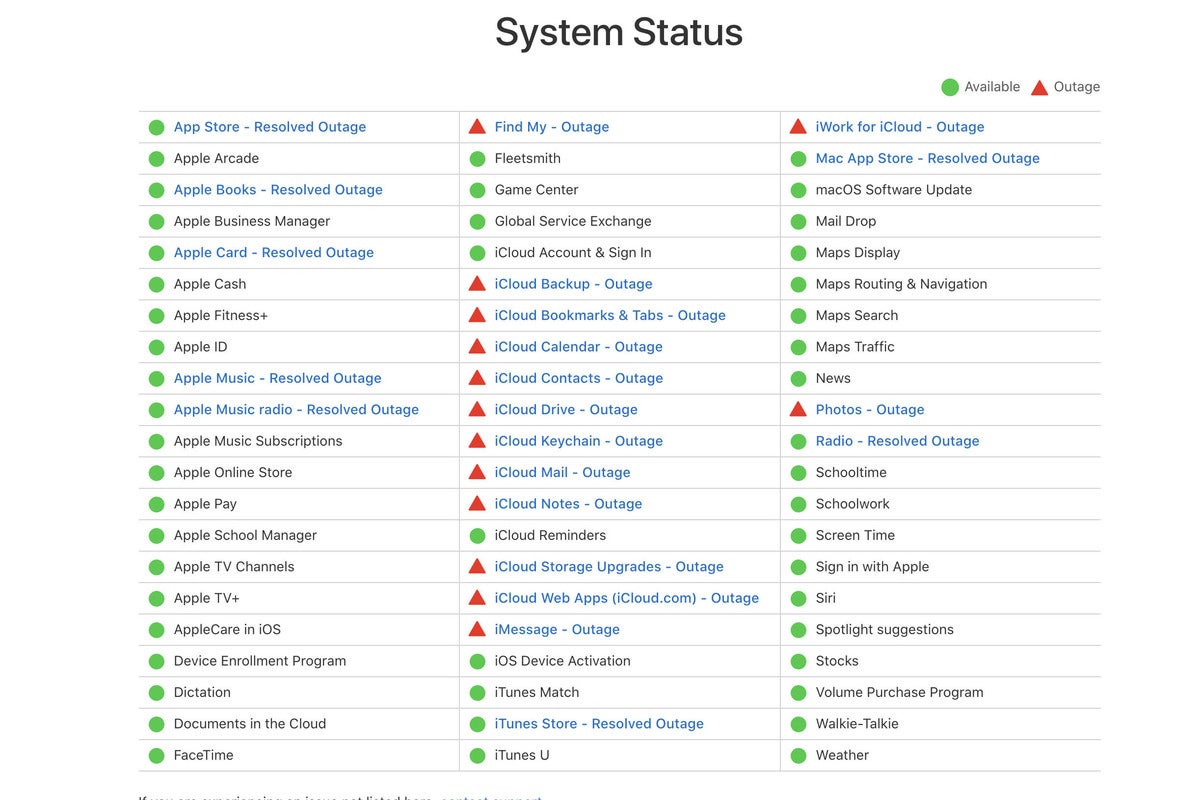 If you're experiencing problems with your Apple cloud services today, you're not alone. Small hiccups are common with cloud services, but Apple appears to be in the midst of an unusually extensive interruption of service.
The Apple System Status page shows a red "outage" label for scores of online features. Nearly all major iCloud syncing features (Mail, Notes, Calendar, Contacts, Keychain, and more) appear to be down. Photos and iMessage are two of the services Apple users rely on multiple times per day that may be inaccessible.
Update 02/04/2021 7:30 a.m. PST: Apple's System Status page shows green across the board, and all the problems appear to be resolved. If you're having issues with Apple cloud services still, it's probably not on Apple's end.