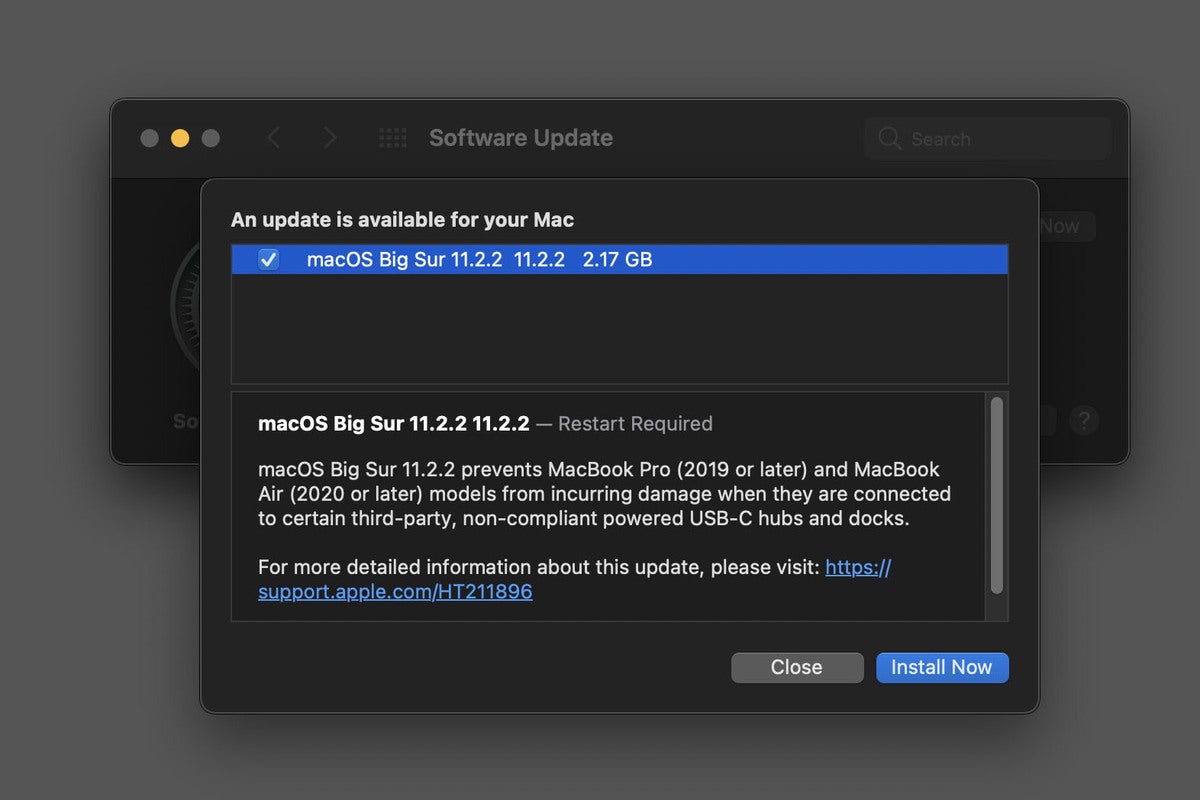 Apple Thursday released a patch to macOS 11.2 that aims to protect recent Macs from damage when connecting to a non-compliant powered USB-C device. Some users have reported that their Macs have gone blank and become totally unresponsive after connecting them to a USB-C dock or hub.
The issue is apparently with some third-party powered USB-C hubs that are not fully compliant with the USB-C power specs. The 11.2.2. patch is just over 2GB and the notes are brief:
macOS Big Sur 11.2.2 prevents MacBook Pro (2019 or later) and MacBook Air (2020 or later) models from incurring damage when they are connected to certain third-party, non-compliant powered USB-C hubs and docks.
That's all Apple says there is to this update. It's probably a good idea to grab it, but if you don't use powered USB-C devices the urgency is not as great.